The Forest Stewardship Council (FSC) certifies forests all over the world to ensure they're responsibly managed and meet the highest environmental and social standards. It means transparency and a more mindful approach to production.
But what does FSC mean for you, your brand and your products?
Why Should I Strive to Be FSC Certified?
What is The Fashion Loved by Forest Campaign?
What Are Some Brands That Are Onboard?
How Can I Make the Change in My Production?
Why You Should Strive to Be FSC Certified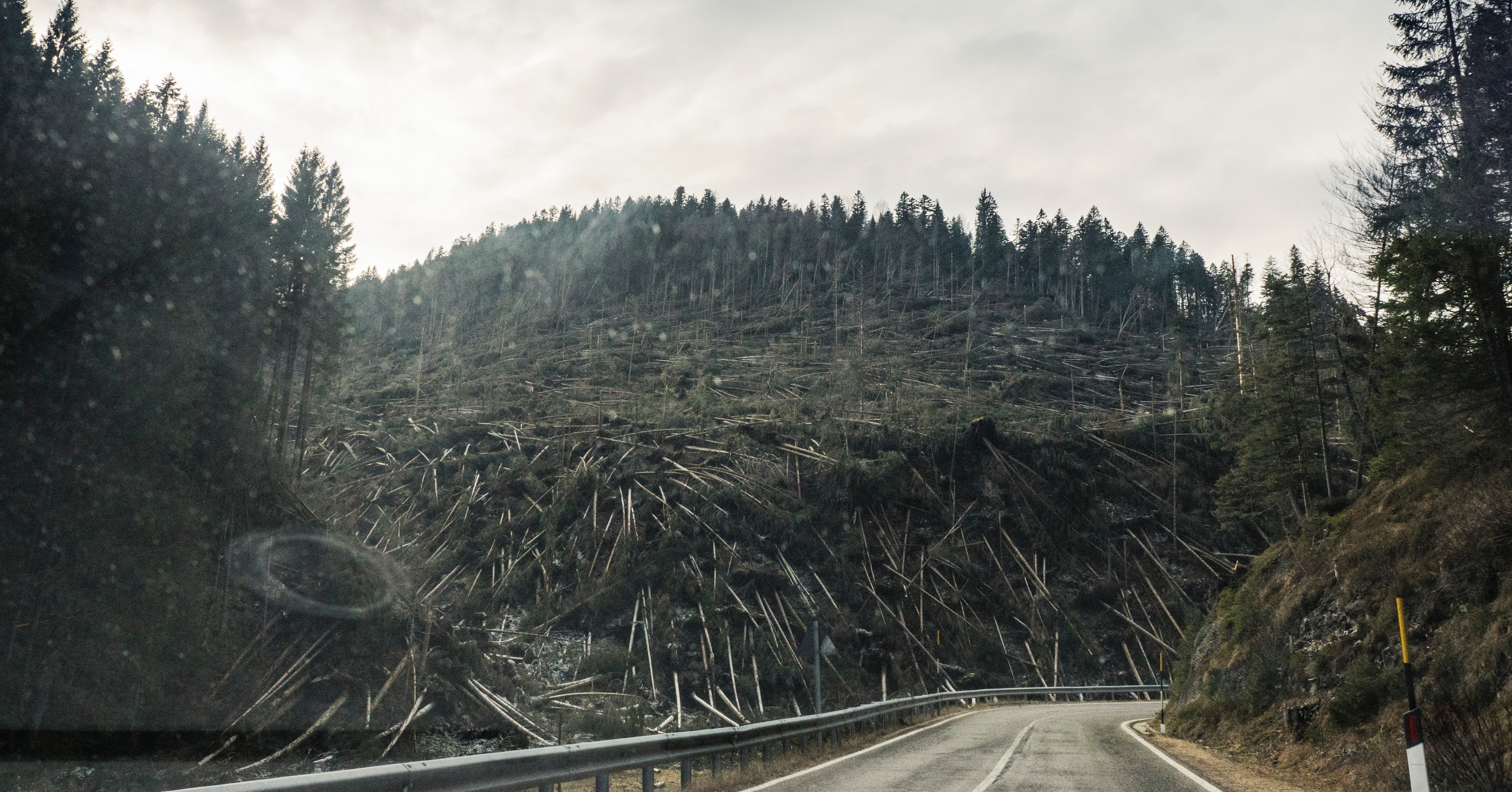 The FSC certification allows businesses and consumers to easily identify, purchase and use materials from well-managed forests or recycled sources.
The FSC work to prohibit deforestation, protect rare species, maintain old growth forests and restrict the use of harmful chemicals - and so should you. It's important that fashion and textile brands take responsibility for the destruction caused by their industry and make serious changes in their production processes.
By becoming FSC-certified, brands can access new markets and gain a stronger, more diverse customer base. Retailers and suppliers can strengthen their ethical reputation, providing assurances about their environmental impact to their increasingly eco-conscious customers.
The biggest benefit of the certification is the contribution to reducing the impact of climate change. Protecting and maintaining the integrity of the forest means our biodiversity and ecosystems can thrive too.
What is The 'Fashion Loved by Forest' Campaign?
H&M is a retailer pioneering environmental responsibility. They've united with other global brands for Canopy's Fashion Loved by Forest campaign. Its aim is for brands to commit to using fabrics from tree fibres that come from sustainable sources, rather than endangered forests.
Joining H&M in this groundbreaking campaign are brands Stella McCartney, Lululemon Athletica, Asos, Levi Strauss & Co and Patagonia - proving that environmental awareness is not just a trend, but a necessity.
These fashion-forward clothing brands will transition to wood fibre sourced from FSC-certified plantations as well as support the development of alternative sustainable solutions. This includes fabrics made from recycled materials and agricultural surplus such as straw.
What Are Some Brands That Are Onboard?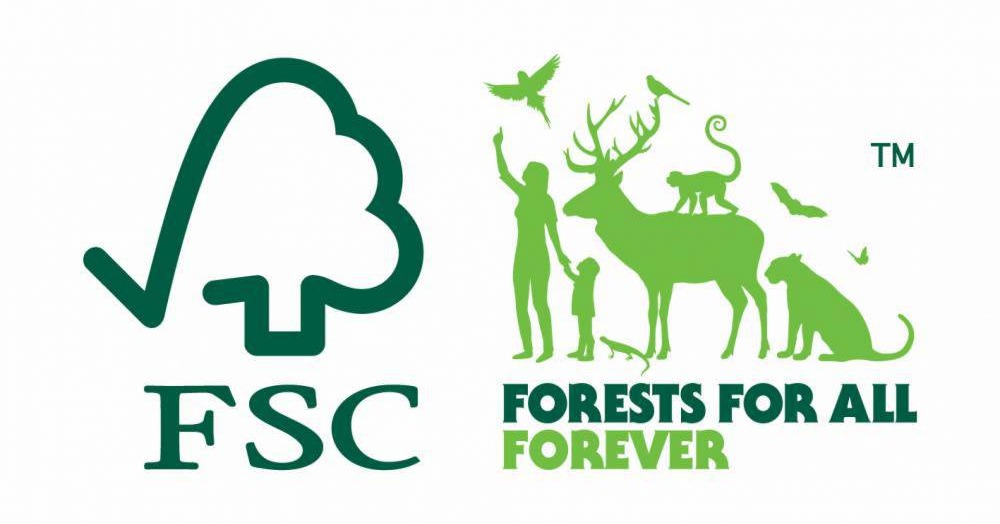 Products made with wood or paper from FSC forests are marked with the famous 'tick tree' logo. When you see this logo, you can be confident that buying it won't have any devastating effect on our forests.
Packaging, tags and trims and even garments can all be FSC certified. Here are some brands and products that are pathing the way:
Burberry
This luxury brand has recently launched brand new packaging. Using an innovative manufacturing technique, they've created paper packaging using FSC certified virgin pulp and fiber from recycled coffee cups in partnership with CupCycling.
The resulting product has a beautiful, expensive feel yet is fully recyclable.
H&M group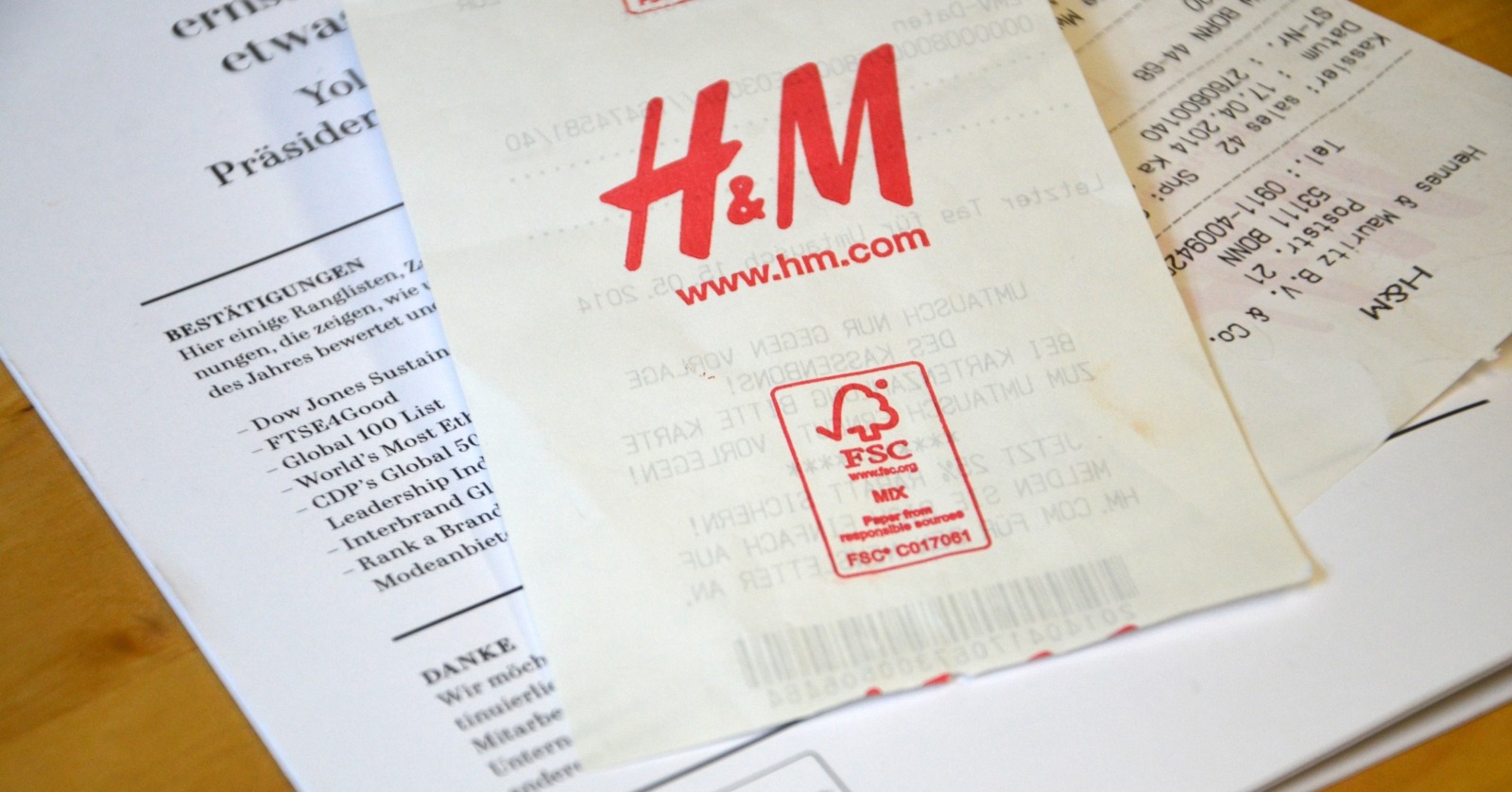 Since 2010, H&M receipt rolls have been FSC certified and the H&M Magazine is printed on FSC-certified paper. H&M continues to increase the global awareness of the use of FSC-certified paper.
Gucci
Gucci redefined luxury fashion with their sustainability plan. They have long used paper sourced from certified sustainably managed forests on all of their luxury packaging and swing tags.
How Can I Make the Change in My Production?
Despite the challenges in today's extremely complex global production networks, there are branding specialists out there that are driven by sustainability. You can make the change by choosing to work with manufacturers with those values.
At Weavabel, we're dedicated to being kinder to the environment. That's why we're continually developing eco-friendly solutions and investing time and money into certifications.
We're always looking for new products to add to our eco-friendly arsenal, from FSC-certified swing tags to organic cotton labels created from GOTS sources. There's no better time to start making that change.
Be Kinder to the World and Start Using FSC Certified Products Today
Each year 70 million trees are cut down worldwide to keep up with the demand and this figure is expected to double in the next 20 years. That's why we should all be making a conscious effort to know where our materials and fabrics are coming from.
To help you out, we've created our Eco-Friendly Product Guide. You can learn all about what a branding specialist has to offer to support your more eco-friendly footprint.
Download the guide now.